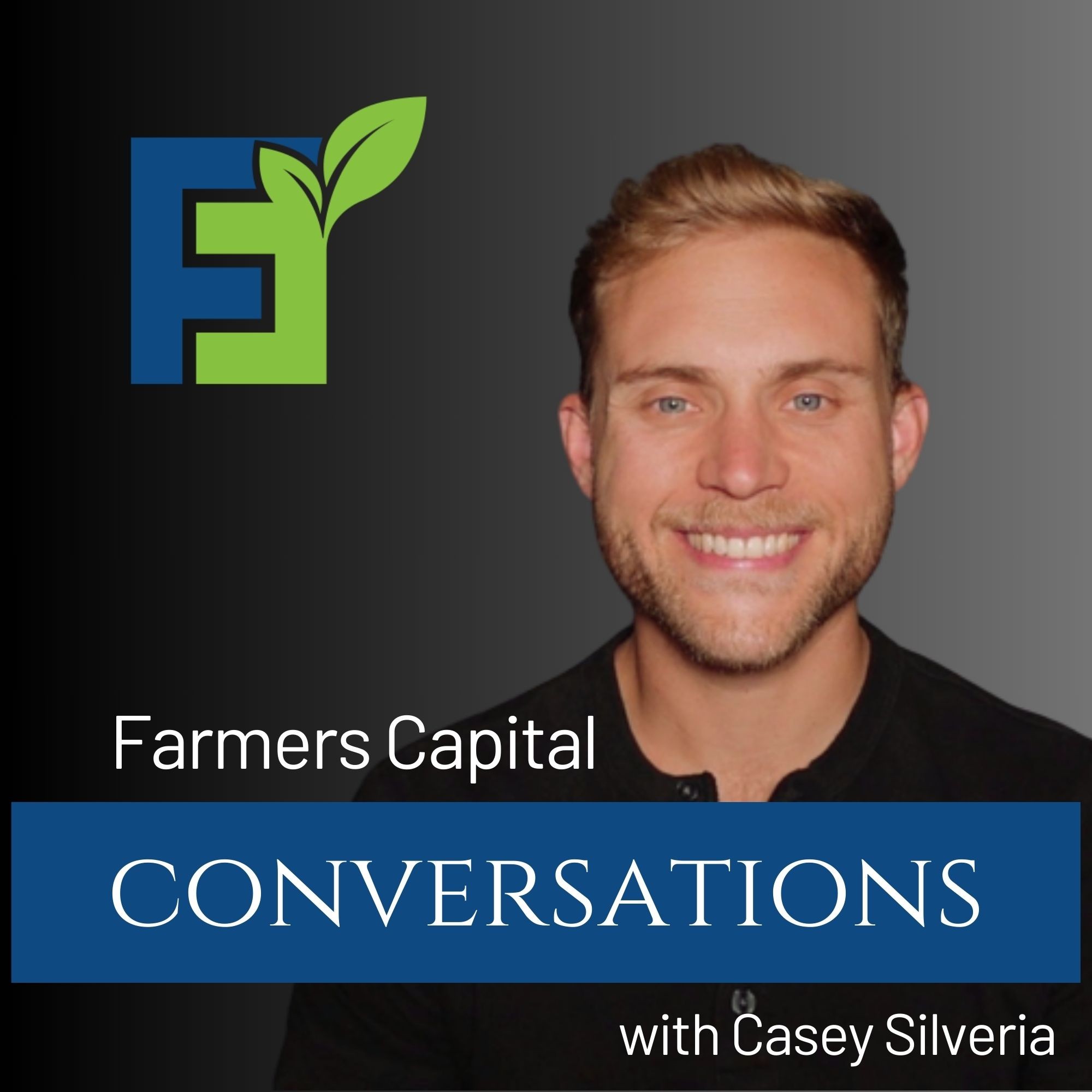 Hello and welcome to Farmer's Capital Conversations with Casey Silveria (that's me). I'm on a mission to bring you insightful conversations. Our goal is to help you grow your social and intellectual capital. Investing on and off the farm can be a real challenge, and we get that. That's why we are here to share practical stories and valuable resources to make it a bit easier. We believe in transparency every step of the way. No fluff here, just genuine connections without ads. If you find value in what we share, don't be shy – please give us a review and share with the one person who comes to mind. Yes, this helps us out, but more importantly, it could add value to someone else.
Episodes
Wednesday Nov 15, 2023
Wednesday Nov 15, 2023
An enriching conversation with Marcus Arredondo - the ingenious founder and managing partner of EdgeWest Capital.
Diverging from conventional investment routes, Marcus's experiences illuminate the evolving landscape where stability and growth may differ. His insights could encourage you to consider alternative avenues, contributing to personal prosperity and community enhancement.
Episode highlights:
Diversified income, scalable ventures.

Accelerated Learning

Decoded Real Estate

Project Triangle Insights

Leverage and Rates

Real Estate Resilience
Connect with Marcus:
Linkedin: Marcus Arredondo
Website: https://edgewestcap.com/
Don't miss out on the latest episode!