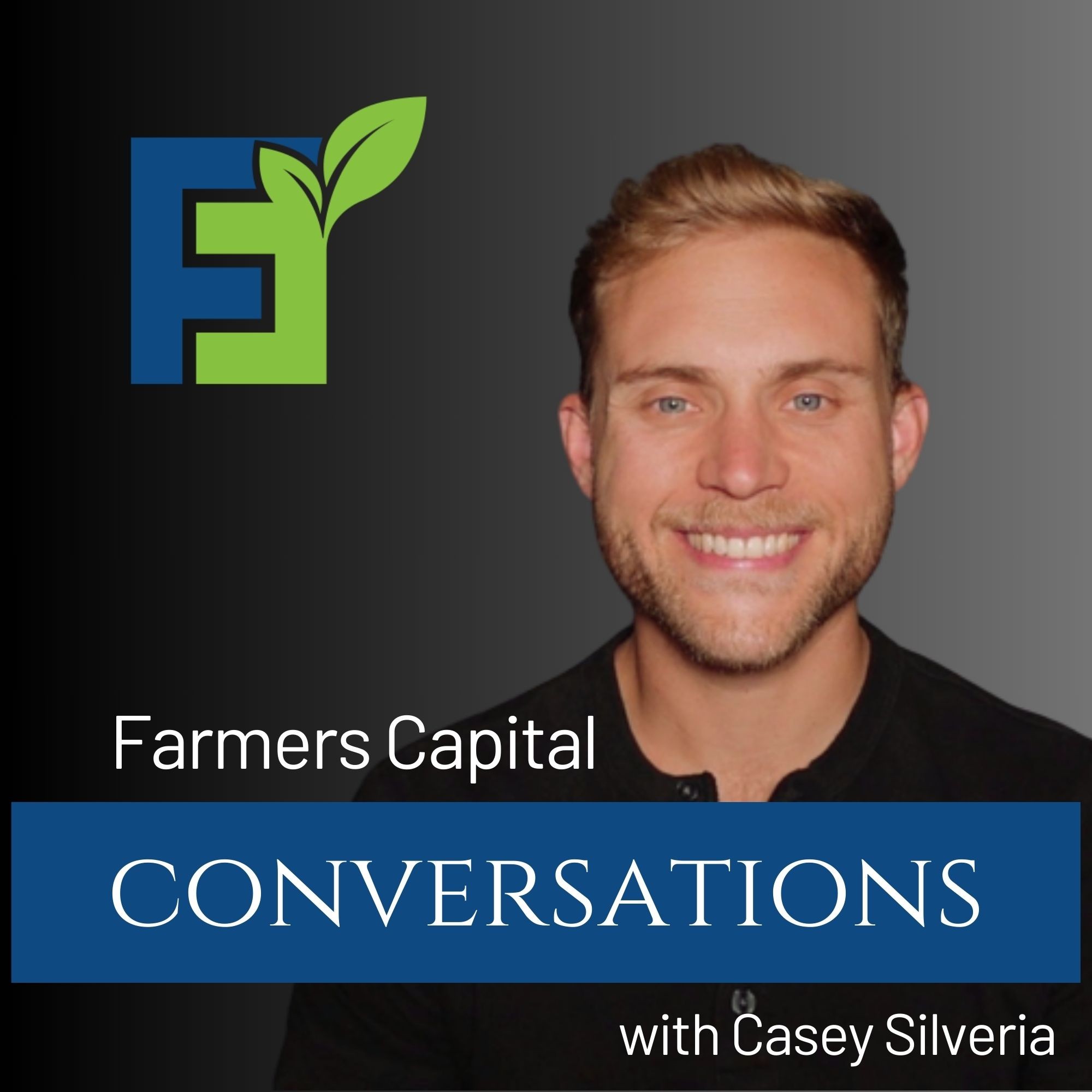 Hello and welcome to Farmer's Capital Conversations with Casey Silveria (that's me). I'm on a mission to bring you insightful conversations. Our goal is to help you grow your social and intellectual capital. Investing on and off the farm can be a real challenge, and we get that. That's why we are here to share practical stories and valuable resources to make it a bit easier. We believe in transparency every step of the way. No fluff here, just genuine connections without ads. If you find value in what we share, don't be shy – please give us a review and share with the one person who comes to mind. Yes, this helps us out, but more importantly, it could add value to someone else.
Episodes
Wednesday Nov 08, 2023
Wednesday Nov 08, 2023
We enjoyed having Corey Peterson on Farmers Capital Conversations this week. Corey, CEO of Kahuna Investments, owns a $250 million real estate portfolio and sourced millions in investor capital. He has written bestsellers and hosts the Multifamily Legacy podcast.

Traditional investment vehicles may not provide the stability and growth they once did. Corey's journey can inspire you to explore alternative paths while improving communities.

Episode highlights:
Embracing Mistakes
Cultivating a Positive Culture
Using Leverage in Real Estate
Real Estate vs Stock Market
Vertical Integration in Real Estate

Connect with Corey:

Text the word "book" to 480-500-1127. (A copy of his book will be sent to you: "Copy Your Way to Success: Standing on the Shoulder of Giants, for free.)

Check out the latest episode and much more!