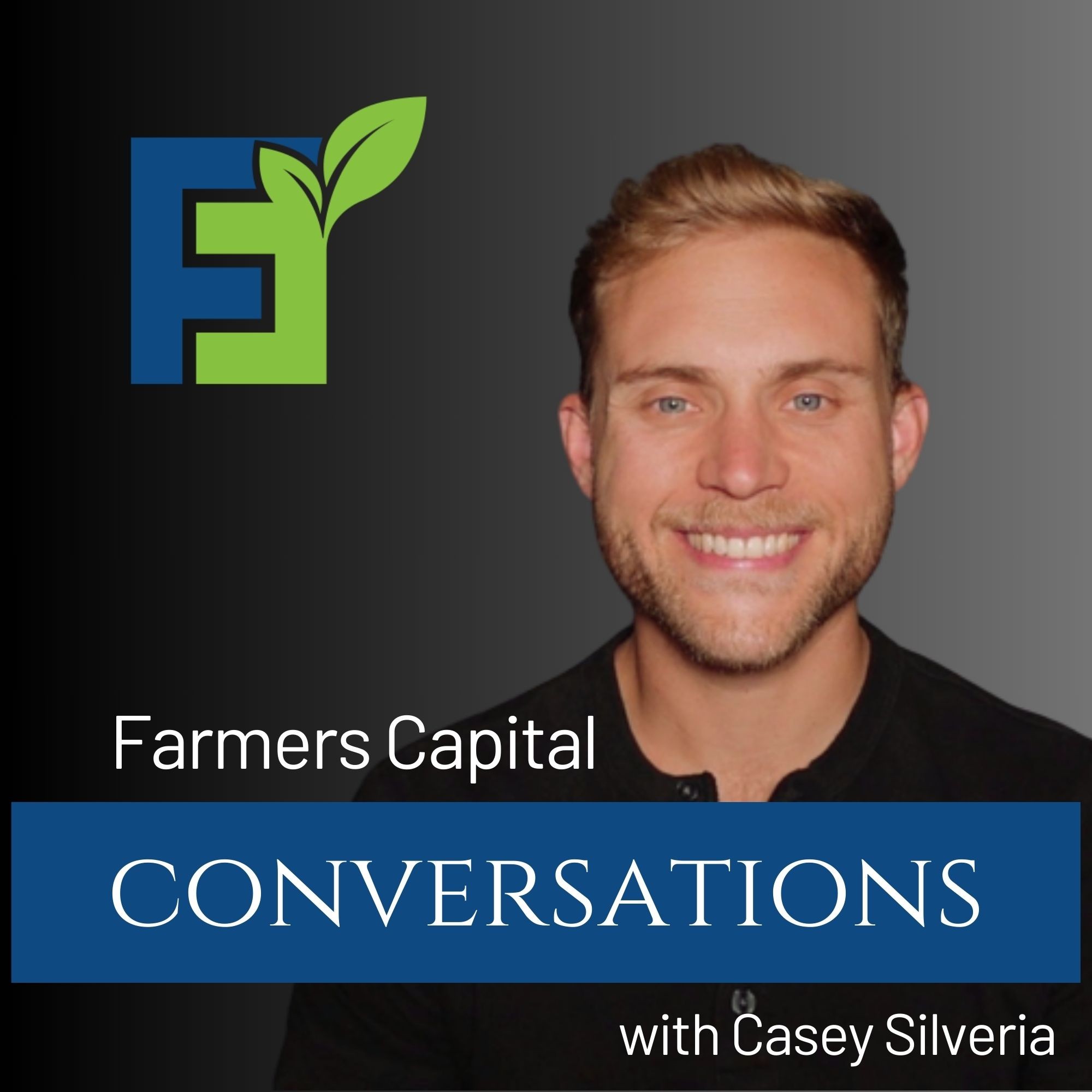 Hello and welcome to Farmer's Capital Conversations with Casey Silveria (that's me). I'm on a mission to bring you insightful conversations. Our goal is to help you grow your social and intellectual capital. Investing on and off the farm can be a real challenge, and we get that. That's why we are here to share practical stories and valuable resources to make it a bit easier. We believe in transparency every step of the way. No fluff here, just genuine connections without ads. If you find value in what we share, don't be shy – please give us a review and share with the one person who comes to mind. Yes, this helps us out, but more importantly, it could add value to someone else.
Episodes
Wednesday Nov 01, 2023
Wednesday Nov 01, 2023
This week on Farmers Capital Conversations, I had the pleasure to speak with Nick Burton. Nick brings over 27 years of experience in food and agriculture, including landscape management, owning a retail nursery, and operating a hydroponic farm. Throughout his career, he has specialized in farm-to-table meal delivery, catering, and food truck sales. He is currently the CMO for 
Bootstrap Farmer.
In this episode, you'll uncover: 
The World of Greenhouses and Hoop Houses
Early Planting for Extended Seasons
Providing Versatile Solutions
Fostering Community and Kindness. 
Email: nick@bootstrapfarmer.com
Website: www.bootstrapfarmer.com
YT: Bootstrap Farmer
I encourage everyone to listen and share if you know a farmer who may find value!