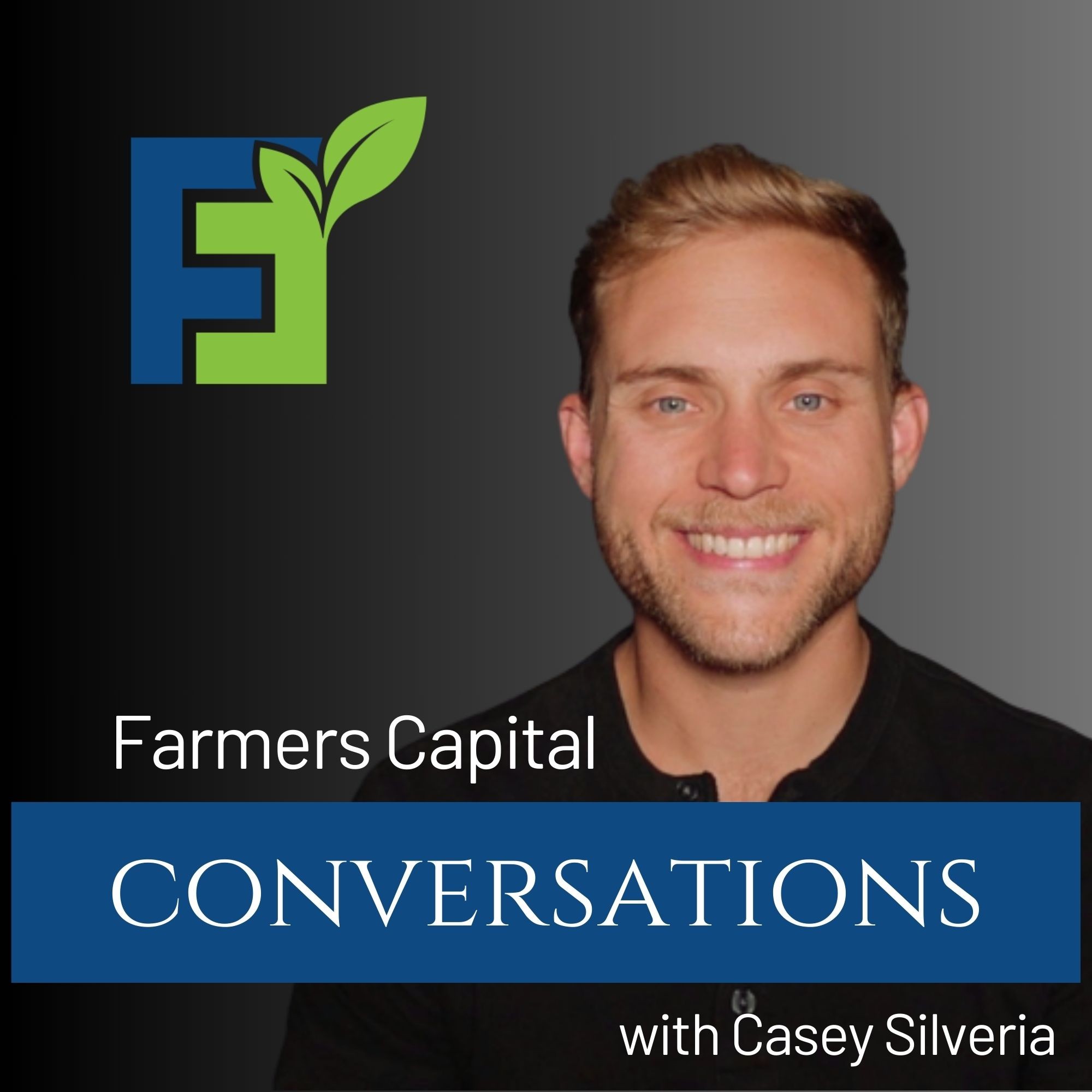 Hello and welcome to Farmer's Capital Conversations with Casey Silveria (that's me). I'm on a mission to bring you insightful conversations. Our goal is to help you grow your social and intellectual capital. Investing on and off the farm can be a real challenge, and we get that. That's why we are here to share practical stories and valuable resources to make it a bit easier. We believe in transparency every step of the way. No fluff here, just genuine connections without ads. If you find value in what we share, don't be shy – please give us a review and share with the one person who comes to mind. Yes, this helps us out, but more importantly, it could add value to someone else.
Episodes
Wednesday Oct 25, 2023
Wednesday Oct 25, 2023
Hello and welcome to Farmers Capital Conversations. Our podcast aims to expand your social, intellectual, and economic capital. Investing on and off the farm is hard enough. Here, we will provide insightful stories and resources to help out. 
Jim Schultz is the driving force behind Open Prairie. He is a fifth-generation Illinoisan with deep roots in agriculture. Over the past 24 years, Jim's leadership has led to the creation of over 4,000 jobs across industries in the United States, from Ag tech to medical devices.
2:00 What is Open Prairie?
4:30 What criteria do they use to select Ag tech companies for investment?
8:15 How many applications do they get in a year?
9:10 Process of building a relationship once they invested
12:20 The ownership they have with their investment
15:10 Where are they getting the capital from?
16:40 Family Offices
17:40 What are they expected to get on the five-year exit?
23:20 Sample of his Success story
28:05 Ag Tech - Historical and future perspective
Connect with Jim: 
Email - jim@openprairie.com
Website - www.openprairie.com
Keep updated, join our investor list: