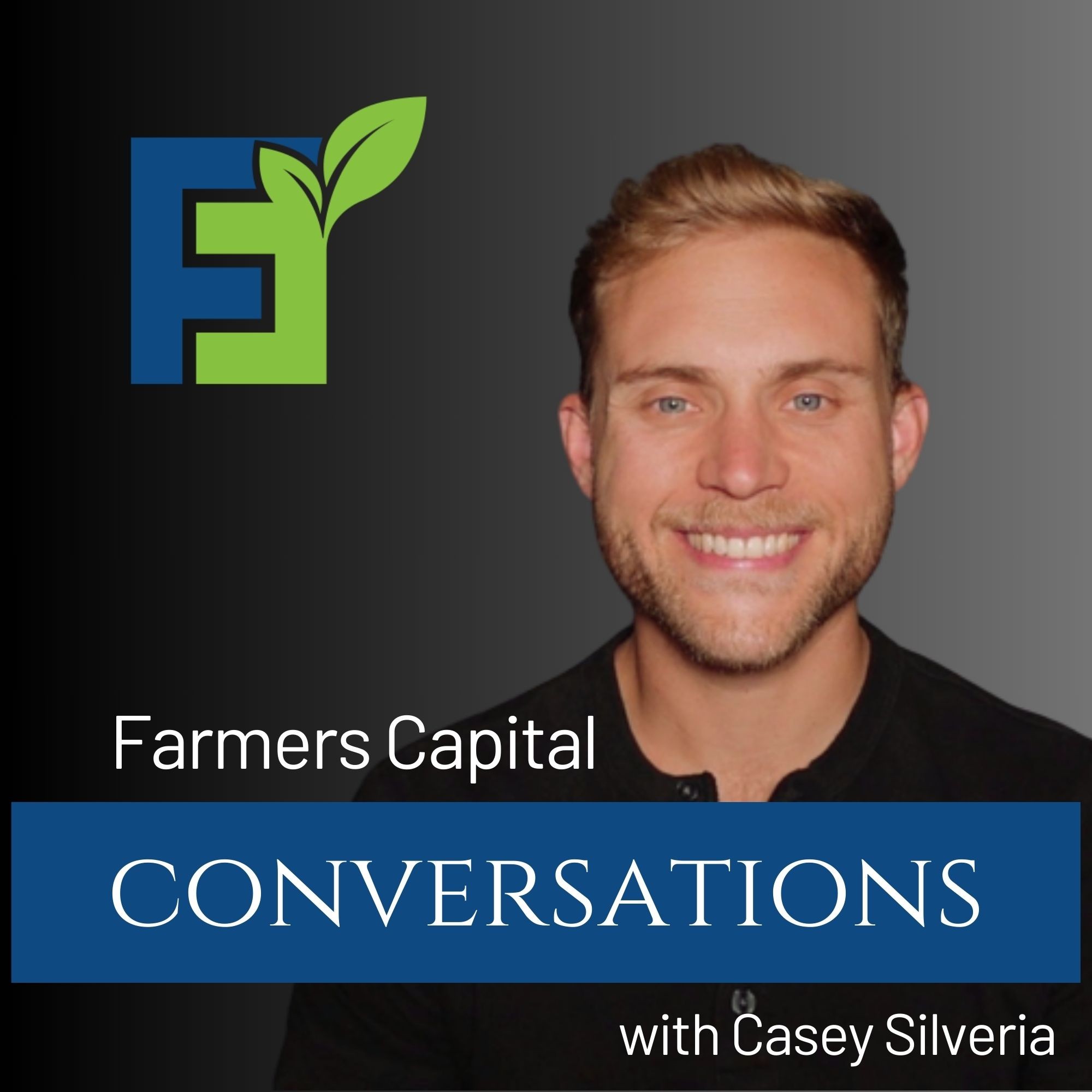 Hello and welcome to Farmer's Capital Conversations with Casey Silveria (that's me). I'm on a mission to bring you insightful conversations. Our goal is to help you grow your social and intellectual capital. Investing on and off the farm can be a real challenge, and we get that. That's why we are here to share practical stories and valuable resources to make it a bit easier. We believe in transparency every step of the way. No fluff here, just genuine connections without ads. If you find value in what we share, don't be shy – please give us a review and share with the one person who comes to mind. Yes, this helps us out, but more importantly, it could add value to someone else.
Episodes
Wednesday Oct 11, 2023
Wednesday Oct 11, 2023
Hello everyone and welcome back to the Farming for Passive Income show where we strive to educate the agricultural community on how to create alternative income streams and diversification through commercial real estate private equity.
Mat Sorensen is the founder and CEO of Directed IRA and Directed Trust Company. Directed IRA has over 1 billion in assets and provides self-directed accounts to investors in all 50 states. Mat is an attorney, real estate investor, bestselling author, international speaker, and expert on self-directed retirement accounts.
3:00 Self-Directed IRA
8:40 Key features of a standard self-directed IRA account, its relationship with Roth IRAs, and the relevance of solo 401(k)s.
13:58 Solo 401K
20:47 The risk in Investing using ROTH IRAs
23:00 Peter Thiel story
30:00 Fidelity IRAs
31:00 Process of Transferring Fidelity IRAs
Connect with Mat:
Podcast: Main Street Business / Directed IRA
Keep updated, join our investor list: