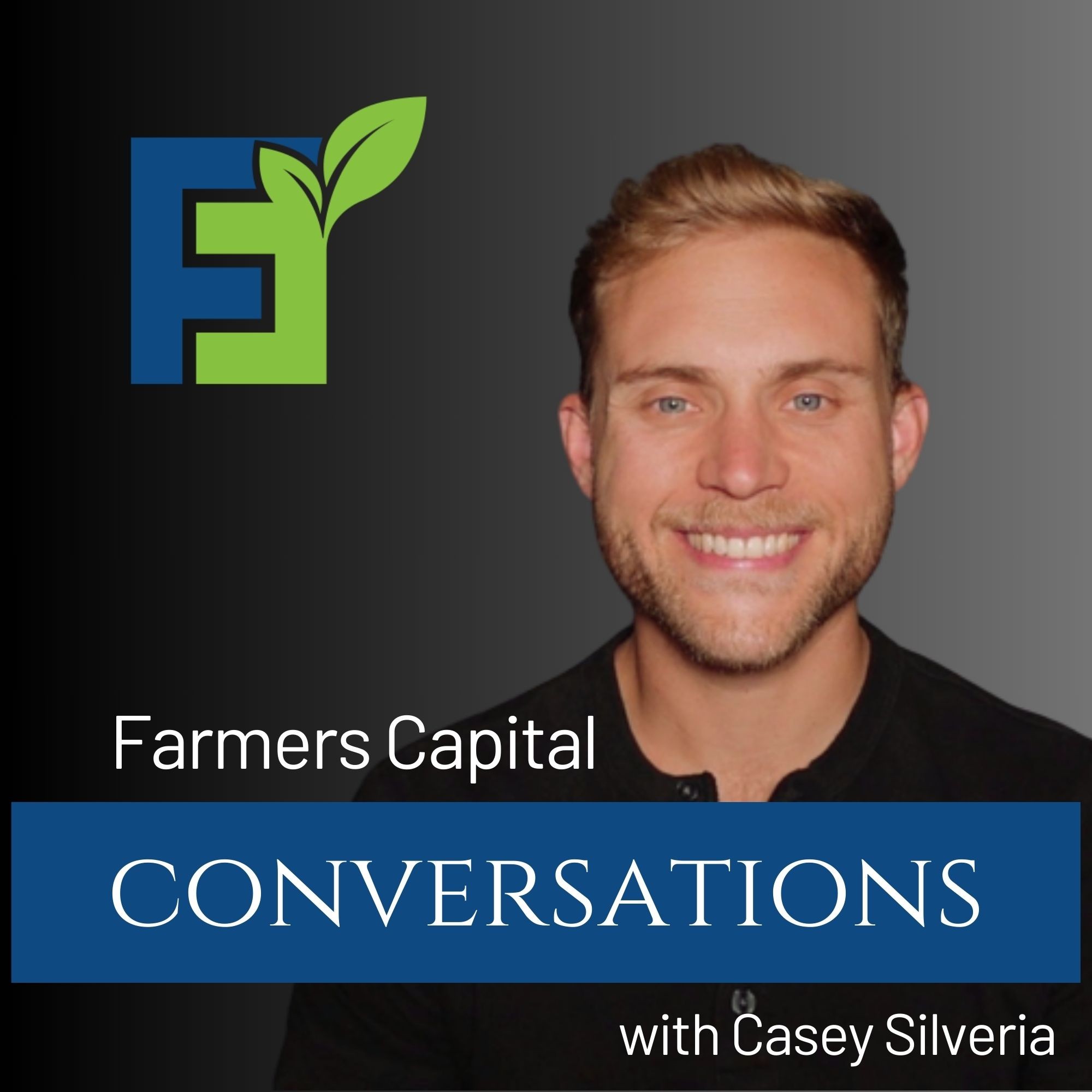 Hello and welcome to Farmer's Capital Conversations with Casey Silveria (that's me). I'm on a mission to bring you insightful conversations. Our goal is to help you grow your social and intellectual capital. Investing on and off the farm can be a real challenge, and we get that. That's why we are here to share practical stories and valuable resources to make it a bit easier. We believe in transparency every step of the way. No fluff here, just genuine connections without ads. If you find value in what we share, don't be shy – please give us a review and share with the one person who comes to mind. Yes, this helps us out, but more importantly, it could add value to someone else.
Episodes
Wednesday Sep 27, 2023
Wednesday Sep 27, 2023
E41 Adam Carswell - Building Bridges: Connecting, Creating and Consistency
Hello everyone and welcome back to the Farming for Passive Income show where we strive to educate the agricultural community on how to create alternative income streams and diversification through commercial real estate private equity.
Adam Carswell is an entrepreneur powerhouse known as the voice of Liberty and Master of Ceremonies at Liberland national events, with a track record that boasts co-founding raised masters, the top mastermind for elite capital raisers, and interviewing heavyweights like Grant Cardone and Doug Casey.
2:00 His DJ Career
4:20: "Humility is one of the cornerstones of that triangle where you understand and accept that you are not the best and your ego needs to be lowered so you can then be coachable to get to that next level because what got you here will not get you to where you want to go."
7:00 Networking
12:45 Who is Frank Kern?
16:00 The challenges that he had to overcome to be the networker he is today
18:50 "Work always works."
26:15 Takeaway from Adam
Connect with Adam:
Keep updated, join our 
investor
list
: